Well, yes, I'm on your favorite curb with my card table set up and my thermos of soup in front of me, interrupting your stride by calling out, "Books here! CDs! Great birthday and holiday gifts! (Gift wrap not included.)"
And, yes, I'll personally sign 'em. I'll personally send 'em. I'll lipstick-imprint 'em! I'm proud of my work, including the work that has gone out of print. As much as ever, I want it to reach readers.
Okay, yes, this is also a way for me to take your hard-earned money out of your pocket without doing time.
Keep me in The Garage of mcthebookmechanic and out of the state penitentiary: buy some stuff. And, by the way, the same old stuff and new stuff will be available every September.
Thank you, dear readers!

---

Click on the image above to order a copy!

2017 Update!
 57 Octaves Below Middle C

I'm pleased to announce that my newest work, 57 Octaves Below Middle C (from Four Way Books), will be available for purchase as of September 5, 2017!

To order copies, just click on these links to IndieBound.org  and/or FourWayBooks.com.

For more information about the book, including reviews and a video, make your way to my "New Stuff" page!
Other Titles Are Available Here:
Prices listed include costs for domestic shipping (5-10 days, continental United States). International shipping costs vary. Added fee – email me!
THE FIFTH STATION, hardback: $28
THE FIFTH STATION, paperback

:

(alas, not available)
HYSSOP, hardback: $28
HYSSOP, paperback:

$

18
LITTLE PEG, hardback: $28
LITTLE PEG, paperback: $18
THE COMPLETE HISTORY OF NEW MEXICO: paperback: $18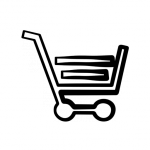 REMINDER!

Please indicate when you order whether you'd like your book signed or inscribed with a note.
Soon I'll be offering recordings of some of my work. Links to these will be available soon.